The
ELP

was created for young children under the age of 5 to help develop fluent reading through literacy activities.
Every Saturday 10 am to 12 pm
We offer a welcoming, safe, and inclusive environment
Reading and comprehension
Nutritous Snacks
Inclusive Environments
Registration fee: 50$
QBBE
5100 Chemin de la Côte Saint Luc,
Montréal
Tel: 514-481-9400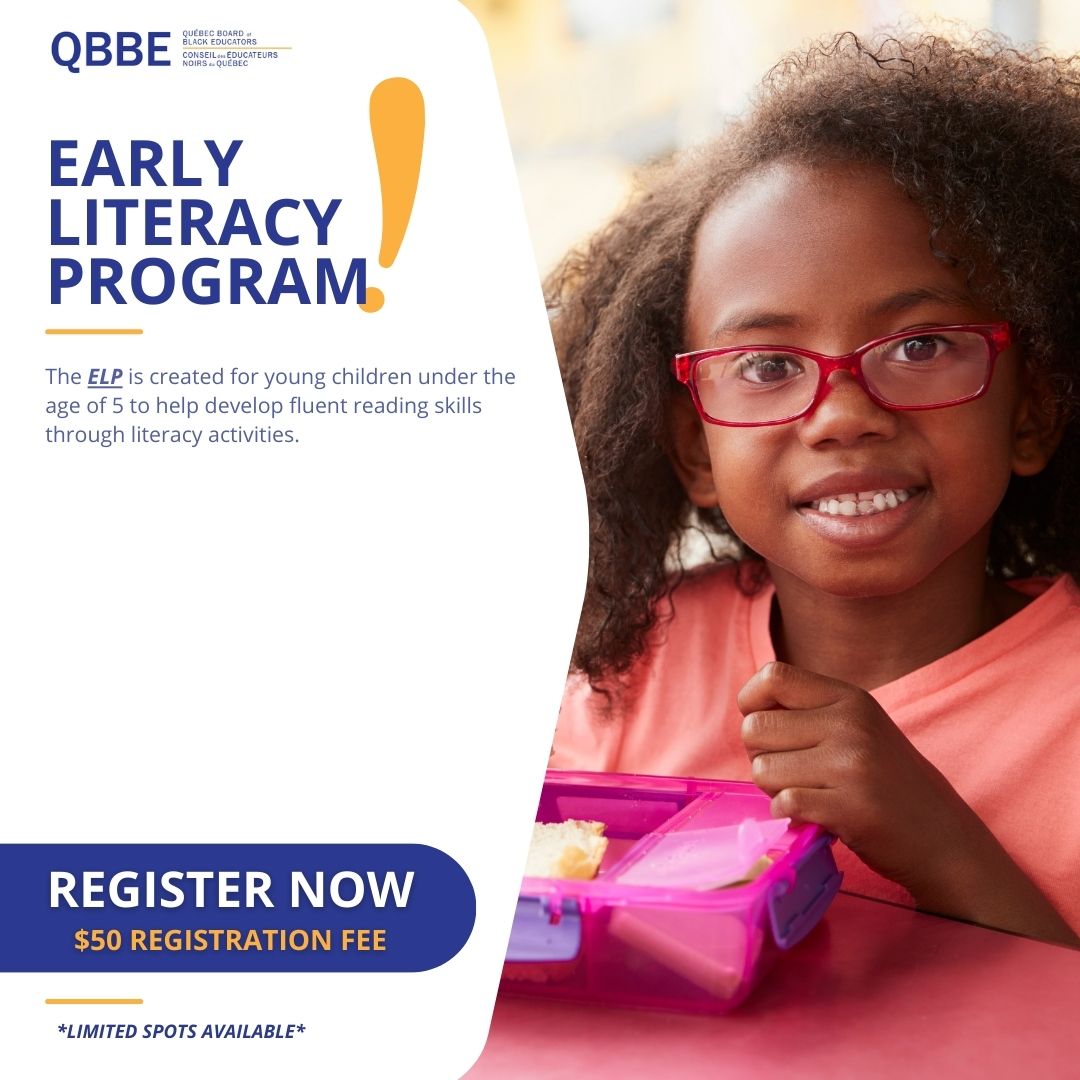 Lay the foundations of future schooling!
Interested in Volunteering?
Are you interested in volunteering or helping with one of QBBE's programs? We welcome your interest. Fill out our Volunteer Interest Form, and we will get back to you with an application.