Welcome to the Quebec Board of Black Educators (QBBE) 2021 Fall Academic Support information portal.
For the 2021 Fall session starting October 4th.
Includes online and onsite academic assistance
QBBE's approach to learning is culturally and socially sensitive
Aligned with MEES' curriculum and progression of learning
Thank you for your interest in our program!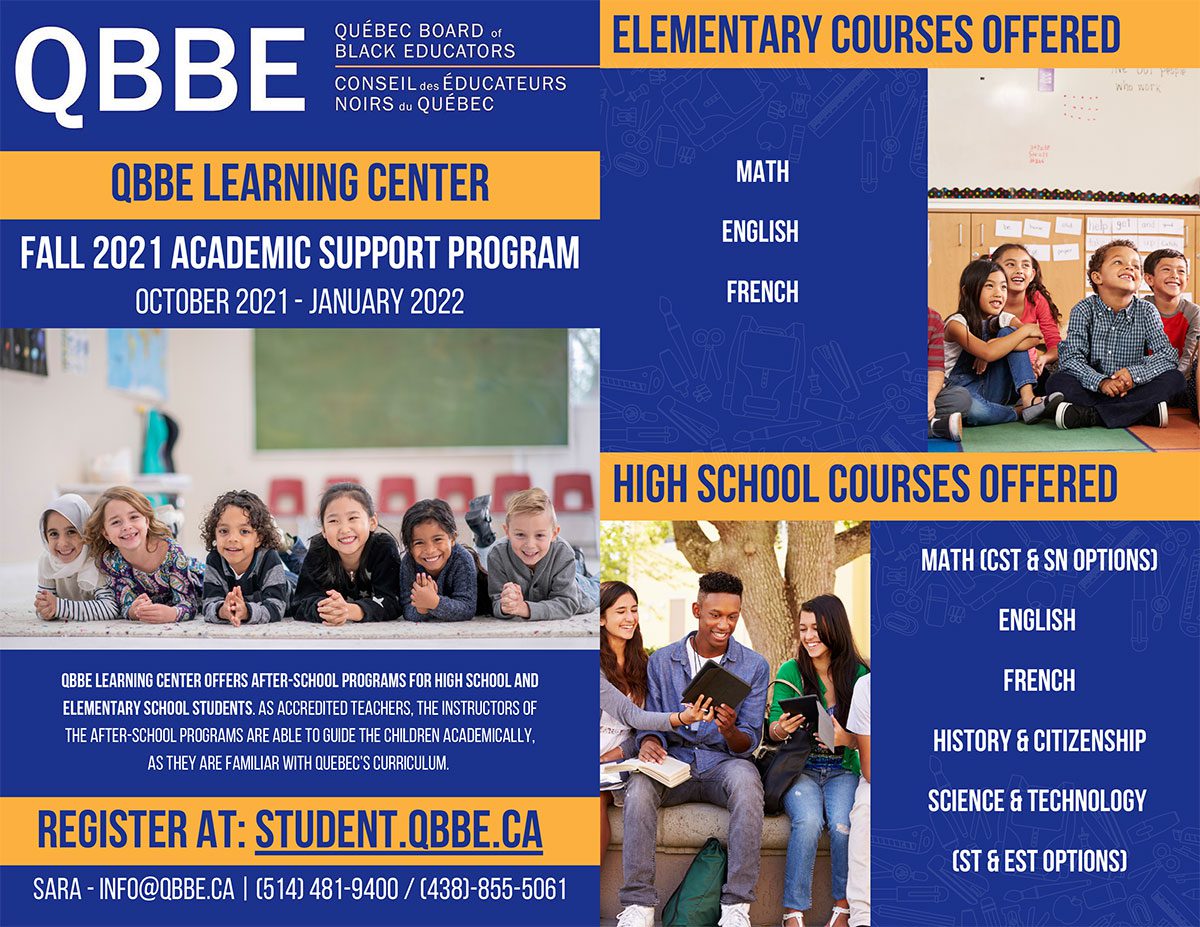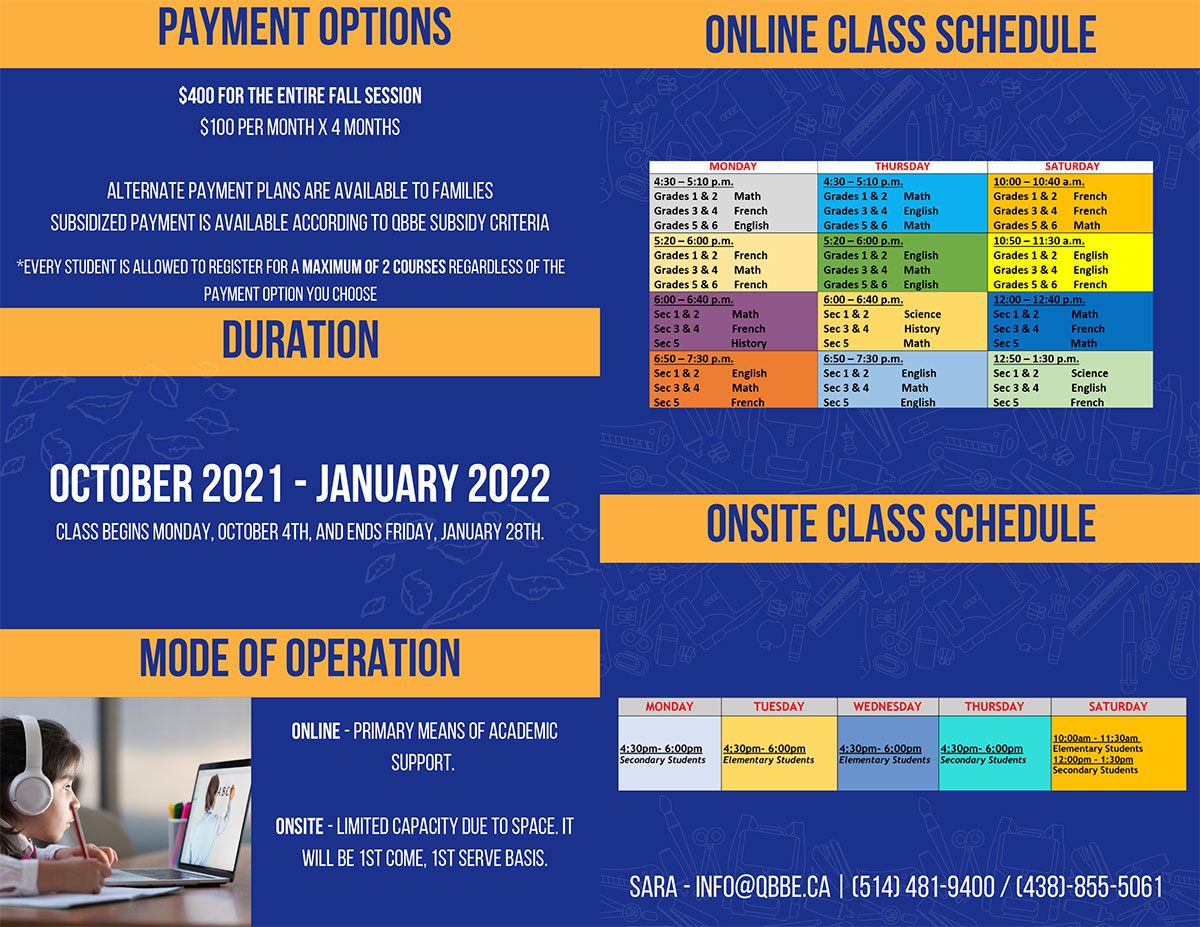 Fall 2021 academic support information sessions save the date!
Tuesday, September 21st at 7:30pm
Thursday, September 23rd at 7:30pm
Saturday, September 25th at 11:00am
Beurling Academy
6100 boulevard Champlain
Verdun, Qc
H4H 1A5